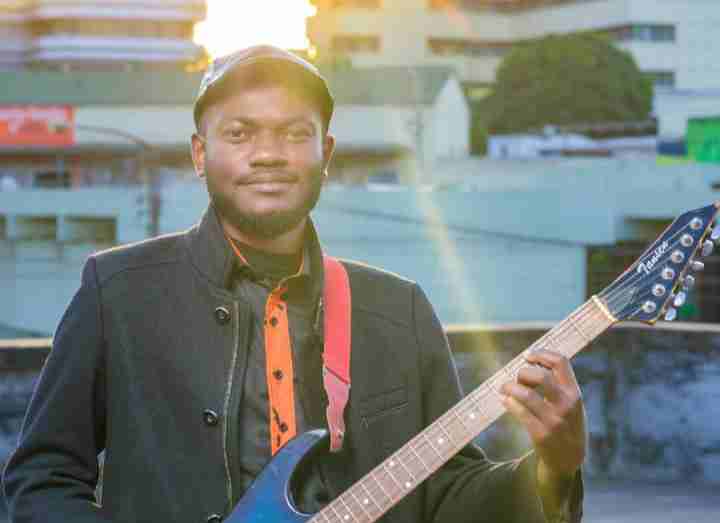 AN INTERVIEW WITH DR. DREW; GOSPEL MUSIC ARTIST AND A MEDICAL DOCTOR
Staff reporter
31 Jan 2021
---
This week on the spotlight we had the celebrated gospel artist Dr. Drew. He is based in Blantyre the commercial city of Malawi. Below is the interview we had with him.

WHO IS DR. DREW?

I am Dr. Drew a Gospel musician. I know many you know me from songs like Ndi ambuye, wabadwa and always there.

Alot of people dont know that I am actually a Medical Doctor and last year I was one of the front health worker in the fight against covid-19.

TELL US MORE ABOUT YOUR MUSIC BACKGROUND?

I started my music journey with Third Heaven, a trio which I formed when I was 18. The other members were Shyreen Kalulu and Melody Msonkho. I then joined Faith Mussa's Mdidi Band as a piano player, and later on I joined a group called EV Worship, while also serving in the Praise and Worship team at church.

WHAT ARE THE THREE THINGS MANY PEOPLE DONT KNOW ABOUT?

1. I have been offering free music (guitar and piano) lessons to friends and family for many years.

2. In 2020, I had my first ever performance at the Blantyre Baptist Church Youth fest.

3. I have been greatly influenced by the following music acts...Israel Houghton, Fred Hammond, Tye Tribbett, Faith Mussa, Sam Mjura Mkandawire and Wambali Mkandawire.

WHAT ELSE DO YOU DO APART FROM MUSIC?

I'm a medical doctor by profession, and last year I served on the front lines of the Covid-19 pandemic.

ANY ADVICCE TO FELLOW ARTISTS?

My advice to fellow artists is that they should take their time to polish up their music before releasing it, so that they may give out their best.

WHAT IS YOUR VISION AS AN ARTIST?

My vision is to create Christ-centric music; to provide a platform where people encounter God through music.

TELL IS MORE ABOUT YOUR NEW SONG "ALWAYS THERE"?

I wrote this song Always there with my producer AB Malinga as a way of encouraging someone who may have had a bad year in 2020. Last year was a difficult year for everybody, but there were those who suffered greater losses than others. And as we have now entered 2021, God's promise to to his children is that through the fire and the rain He will be there. He will never forsake them. There will be greater challenges than those of next year, but God will be a present help.

WHAT IS YOUR MESSAGE TO YOUR FANS?

This year I plan to release more music singles plus videos, God willing. And I'm currently in the final stages of recording my debut album, so there is so much more to look forward to.
I would like to thank all my fans for the support which they gave me last year in the middle of a raging pandemic.Thank you!
_________________________________________

Dr. Drew has what ever it takes to take Malawi Gospel music to another level if given enough support. You can follow him on facebook "Dr. Drew Sings" and on Instagram.